About Us
We provide win-win solutions to help homeowners get out of their sticky situations… like Foreclosure, owning a burdensome property, probate, or anything else.

SJT Rentals, LLC is a real estate solutions company based out of McKinney TX. We're a family owned business and focus on helping homeowners like you find solutions for your problem whether you're going through a foreclosure, can't sell your property, or just need to sell their house for all kinds of reasons.
Fair Pricing and/or Terms
We base our offer off of current market values minus repairs. You avoid realtor fees (or get a higher offer if you have a contract with a realtor).
As Is – No repairs
We buy your home as-is and you don't need to worry about cleanup, adding a new roof, repainting, new carpet, fixing the foundation or any of the other problems that might be a headache. We give you cash for houses in any condition.
No Realtor Fees
We give you a higher offer if you have already listed with a realtor (to cover their very expensive fees), and a cash offer that would net you more than if you listed with a realtor. You come out ahead either way.
How We Work With Homeowners
If you have any questions about how we work, what the process of selling a house or having us help you avoid foreclosure, or just want to learn more about us… don't hesitate to contact us anytime!
Our Team
President: James Fraze
James has been buying and selling houses since 1996. In Louisiana he and his family bought, sold and rented almost 50 properties. After a restructure of the family business James moved to Texas and has been helping people get out of sticky situations by focusing on win/win solutions to complicated real estate problems. He likes to help people.
Support Staff
SJT Rentals works with various handyman, contractors, painters, realtors, investors, our new webmaster, attorneys, sign and flier delivery personnel and a team of contractors that help us find problems to solve, make fair offers, and negotiate the laws of real estate transactions.
Call Us Today! 470-236-2870
——————————————————–
5 Ways To Stop or Avoid Foreclosure In Today's Market – FREE Guide: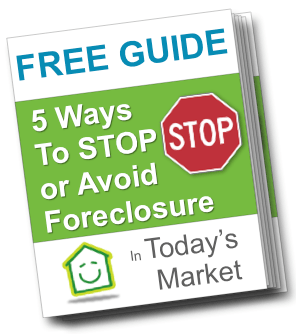 Need more information on the foreclosure process and How To Stop Foreclosure? Download our FREE Stop Foreclosure Guide here. Or, you can always feel free to Contact us anytime if you have questions, want a no hassle Situation Evaluation, or want to just learn more about how we can help homeowners avoid foreclosure or sell unwanted properties for cash.